Rope & posts can be used for a variety of purposes including restricting access, queue systems or event carpet accessories. Our stanchion barrier post hire is extremely popular due to the high quality products and varied colour options we offer.
Post & Rope Hire is available in London, Kent, Surrey & Sussex. We provide our products for a variety of events including product launches, PR events and more. Our posts & ropes are suitable for a range of purposes including:
Queue Systems & Crowd Control
Exhibitions & Trade Fayre Stands
Protecting & showcasing luxury cars, boats, automobiles
Preventing clients from touching prestige items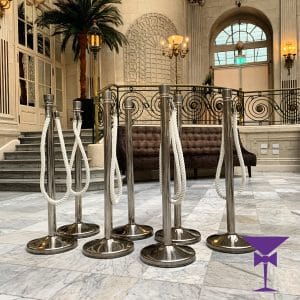 All prices quoted are for a 1 day hire and exclude delivery & collection fees. You can also collect from us at our warehouse in Lingfield, Surrey should you prefer to save on delivery costs. 
What makes our barrier post and rope hire the best?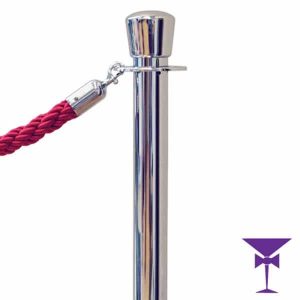 Luxury Quality
We only use luxury barrier posts and ropes, ensuring a professional look and feel at your event.
Our stanchion barrier posts are high grade polished stainless steel. They feature rubberised bases which ensure the venue floor doesn't get scratched.
We use prestige braided ropes, these provide a luxury alternative to cheaper felt or velvet ropes.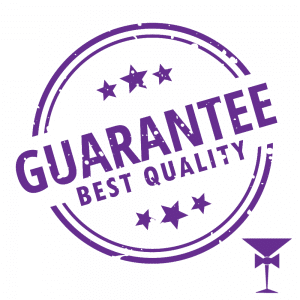 Strict Quality Controls
We take huge pride in providing luxury post & rope hire. Part of this process is ensuring our equipment meets our quality control standards.
Daniel Lay Events replace equipment regularly, this ensures every event looks its best. We also clean and polish posts before each hire.
Silver Stanchion Post Hire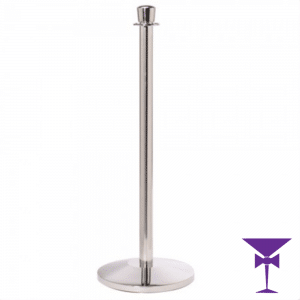 Silver & Gold Post Hire
Our luxury crown top stanchion barrier posts are available in Silver or Gold. This means we can match your brand identity or colour scheme for your event. 
The most popular option are silver stanchion posts, which we have a large amount of stock held. The Gold variety are popular for brands or events with more traditional colours or themes. 
Both posts are priced at £10+VAT per day or £15+VAT for a period of between 2 days and a week.
Wide Variety of Rope Colours
We have several coloured barrier ropes to choose from with Silver or Gold Hooks. The benefit of having coloured ropes is that you can match brand colours or an event colour scheme.
Our braided twist stanchion barrier ropes are available in the Red, Black, White, Blue, Pink, Purple & Green
Each of our stanchion barrier ropes is priced at £5+VAT per day or £7.50+VAT for a period of 2-7 days.
Daniel Lay Event Services cover London, Kent, Surrey, Sussex, Essex and beyond.
Products are hand delivered, we don't rely on delivery companies (unless necessary). 
Call 0800 112 0808  to discuss your event or or use the add to quote feature

.
We don't just supply posts & ropes:
We also offer VIP Carpet Package Hire When booking a carpet package (with posts and ropes included) you will receive a discount