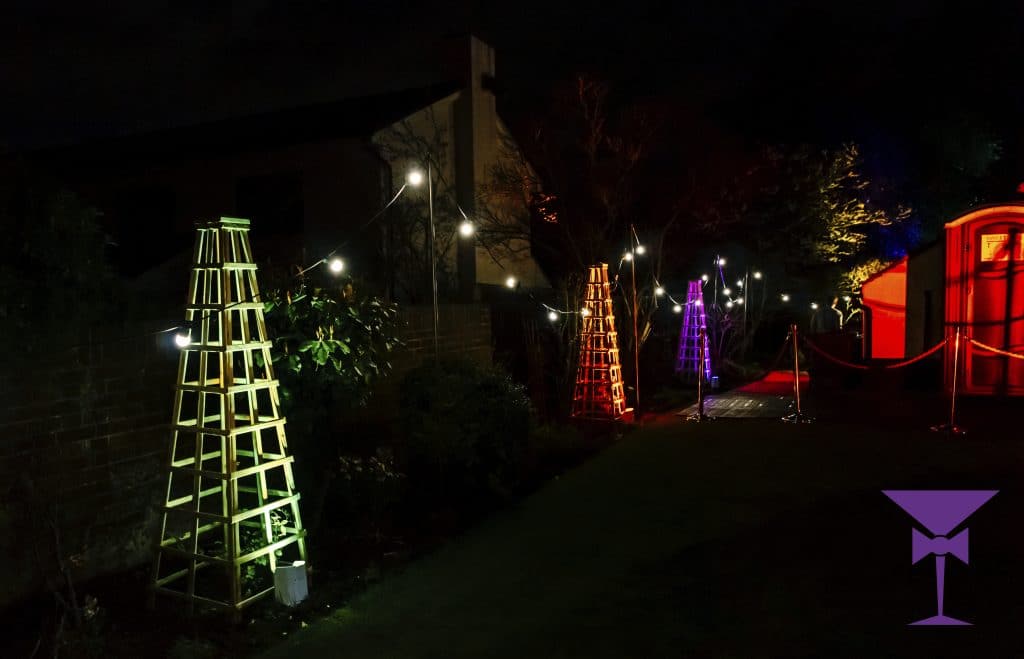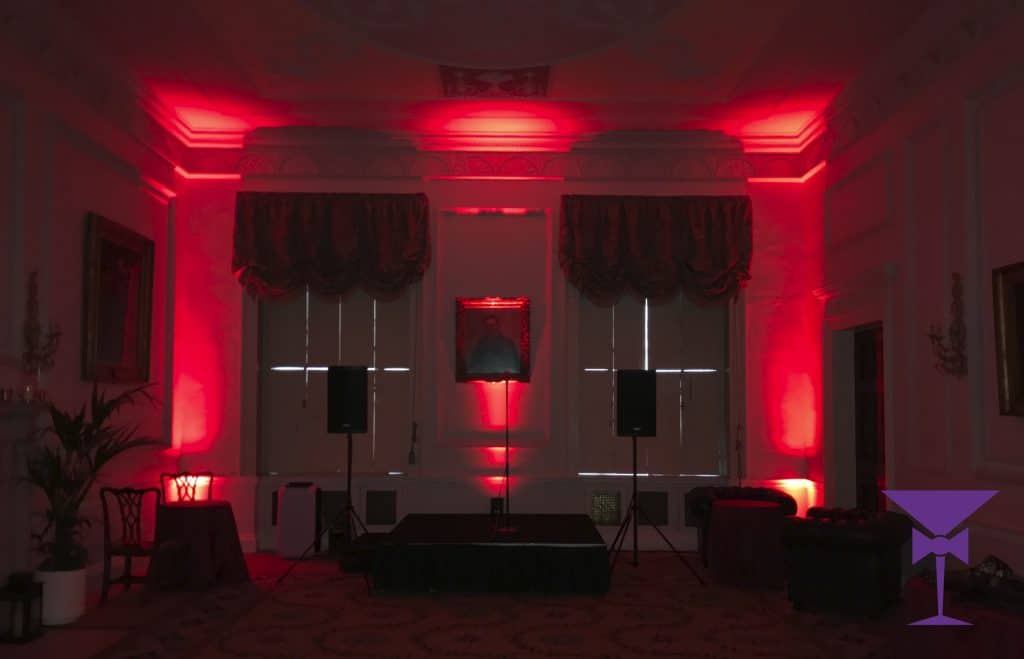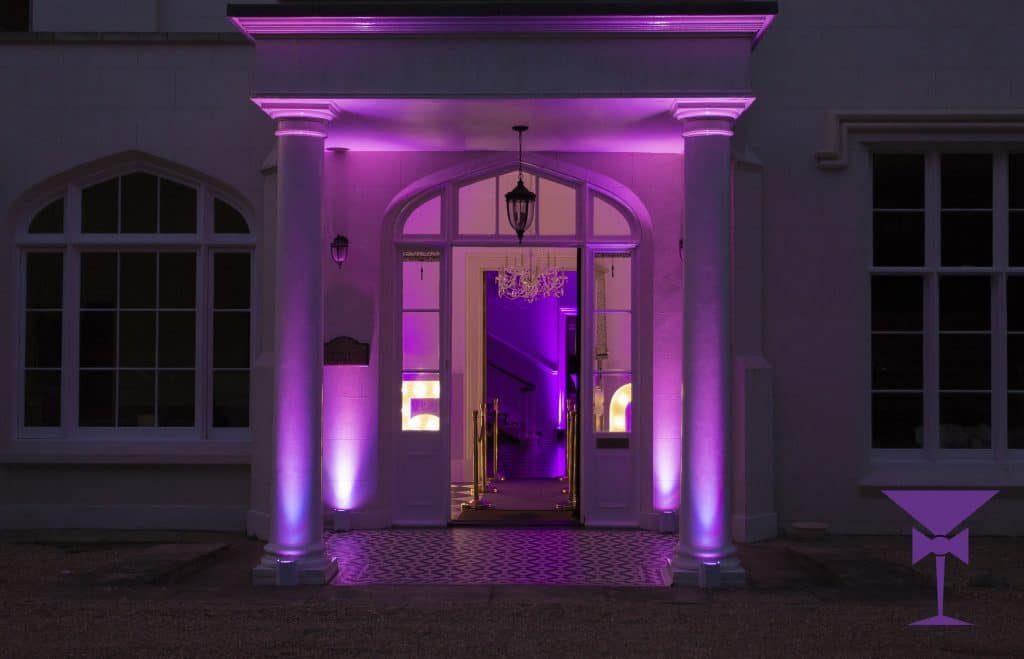 Are you looking for a simple, yet effective method of lighting your party in Kent? Wireless battery uplighters or wired varieties offer both colour and ambience at an event.
Our uplighters arrive to your venue pre-charged, tested and ready to go out of the box. With up to 12 hours of battery life, you will have no problem keeping your event lit up from beginning to end.
The wireless remote control allows you to change uplighter colours with the touch of a button.
Highlight your indoor and outdoor spaces without being restricted by power socket locations. Our portable wireless uplighters can can be used to light walls, pillars, trees & bushes, cars and much more
We stock a range of uplighters with both white and black outer cases, this means they can blend into the room.
Your guests will see the beauty of the light effects without having an obtrusive light fixture.
Light walls benefit from white cased uplighters and darker walls suit black cased lights.
RIUK White Wireless Uplighter – Indoor Use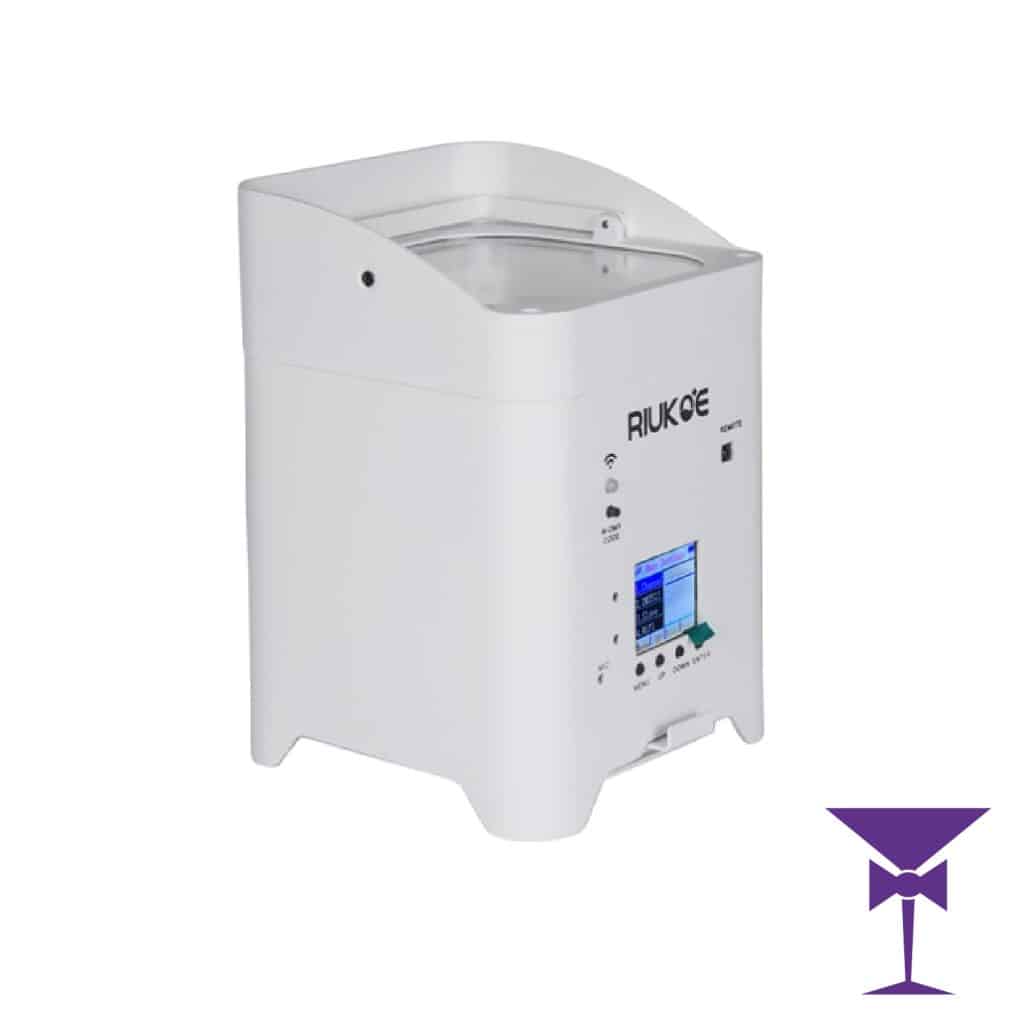 RIUK Black Wireless Uplighter – Indoor Use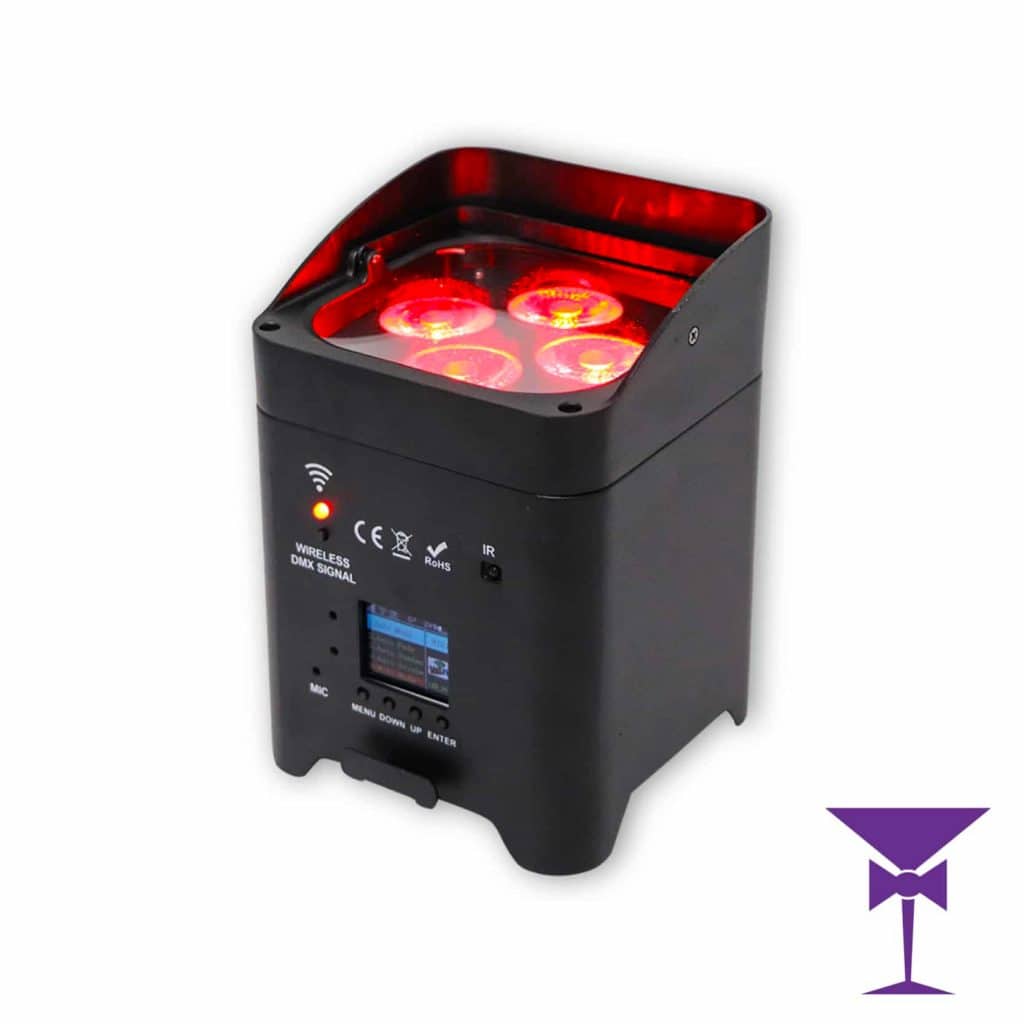 ADJ Element Hex IP Outdoor Uplighters
Benefits of hiring from us:
Professional Equipment
We stock professional uplighters at affordable prices with easy to use functions.
Expert Support
Knowledge and support are just a call away. Call or email us, we will happily answer any questions and guide you through the setup.
Quality in Every Hire
We have vast 5 star reviews for your reassurance and our products are tested before every hire 
Reliable Delivery Service from our team of trained technicians
What Are Uplighters
Uplighters are lights placed on the ground aimed up against a surface like a wall, column or backdrop providing a wash of light. Uplighting improves the lighting in an event space by adding brightness and colour.
Budget wireless uplighting?
Wireless uplights are not all equally as good as one another. Budget wireless uplighters will likely mean that your lights will not come tested, pre-charged, or ready to go. It will also mean that the battery life will likely not last as long. Our uplighter hire in Kent is competitively priced whilst retaining great quality and features.
How many uplights do I need?
We suggest uplights to colour wash a room are placed approximately every 3 metres apart along a wall. Closer spacing of the uplights results in more of a wash effect while spacing the lights further apart creates more bursts of colour or a spotlight effect.
You may consider adding more than this amount if you have additional columns, focal points or simply want a more enhanced effect
Colour Options
Using the supplied remote control or the built in buttons on the light you can easily change the colour. The lights can be set to various shades of white, pink, green, blue, purple and other colours
Areas Covered In Kent
We provide uplighter hire in Kent and cover the following areas:
Beckenham, Hayes, Maidstone, Sevenoaks, Tunbridge Wells, Sevenoaks, Shoreham, Bromley, Dartford, Hever, Edenbridge & Borough Green.