Lighting has the ability to completely transform a venue or function room. 
Getting the atmosphere right at parties and events can make or break them. Adding lighting to your event in London plays a big part in its success.
There are lot's of things to consider when planning your event. These range from the quality of your speakers and entertainment to the layout of the room. Often lighting gets forgotten, but it is an important factor. Here's why lighting is a must have at your event:
When guests walk into a room, one of the things they first notice is the lighting. More often than not, they don't notice it. Good lighting doesn't stand out too much, unless you're trying to highlight something.
Lighting should create a welcoming mood which entices guests to enter. If large areas of light and darkness are visible this doesn't set the correct mood.
Highlighting the right people:
If you have a main guest speaker, they should have plenty of light on them. It's no use everyone else covered in light, but the speaker standing in the shadows. The same applies if you've got a panel discussion. Always make sure everyone on the panel is lit well.
Colour Co-ordinated Lighting:
Setting lights to your event colour scheme is a simple and effective method. For meetings and events with several sessions, lighting can can be used as a divider. Lights can be set to different colours for different parts of the event. Subtle changes in the warmth or set up of lights can signify changes that are being made.
The Types Of Lighting We Offer:
Wash your walls with a colour of your choice, a simple yet effective method of lighting. We stock a range of uplighters for both indoor and outdoor use.
A great way to add a club atmosphere to your party, wedding or event. Moving heads project lots of colours and patterns around the function room.
Our moving heads have some fantastic sound activated modes that move in time with music.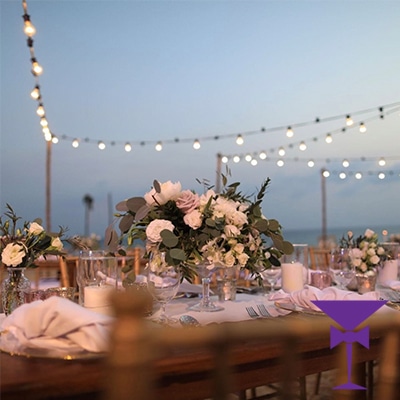 This brings the festival vibe to your party or wedding. Our festoon lights give a warm glow and are great for outdoor or indoor events. 
Festoon can be used to enhance a venue or provide functional light to brighten a walkway or area at an event.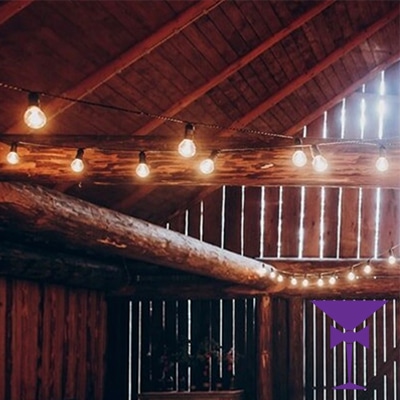 Smoke or haze machines are used to enhance lighting fixtures. We stock low level smoke for a dancing on clouds effect and even vertical smoke machines for a club vertical C02 jet effect.
Also known as monogram projection offers a way to project a pattern or text onto a surface. We can design a pattern or projection for you or project a logo or other pattern you already have.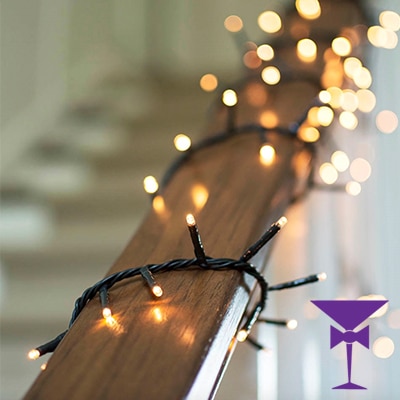 Simple, yet effective lighting to add character and subtle light to your event. We can wrap these around trees, bushes, staircases and more.
No matter what type of lighting you require for an event in London, we can help. Contact us now for a free no obligation quote.