BLUE CARPET HIRE
Do you have an upcoming event or party and want an alternative coloured carpet?
Daniel Lay Event Services are leading providers in VIP carpet runners and VIP stanchion rope rental with hundreds of happy customers. We also have 100 percent 5 star feedback on google for your reassurance.
All prices quoted are for a 1 day hire and exclude delivery, collection, installation & VAT. To avoid delivery costs you can collect from us directly at our warehouse in Lingfield, Surrey.
Why choose us for your red carpet hire or VIP Post and rope hire?
Carpet Sizing:
In addition to our standard sized 5 metre blue carpet package we can produce carpets to any size. Simply supply us the required measurements you need for your event.
Carpet Quality: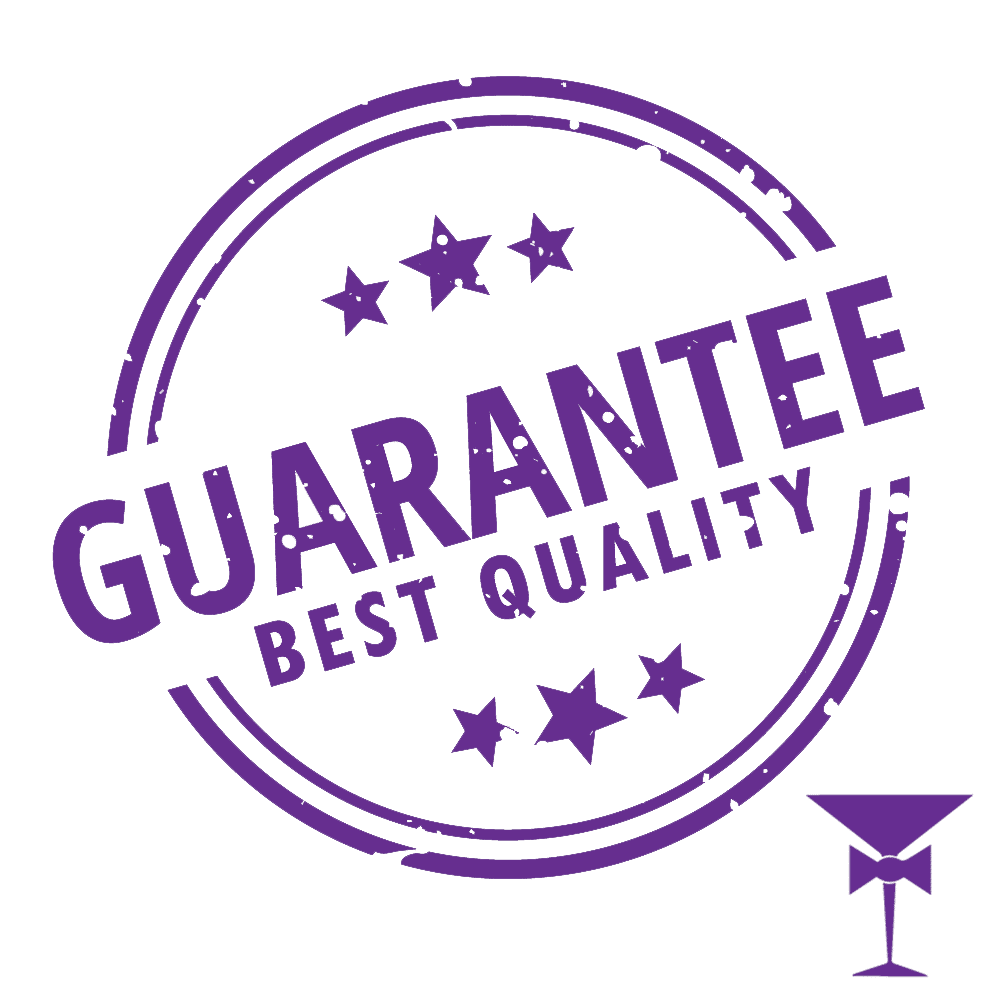 We use the highest quality, thick soft pile carpets fully bound edges. This produce a fantastic, high quality finish unlike many cheaper alternatives available elsewhere. Many companies use thin carpets or red felt runners which can crease easily and have a tendency to tear or stain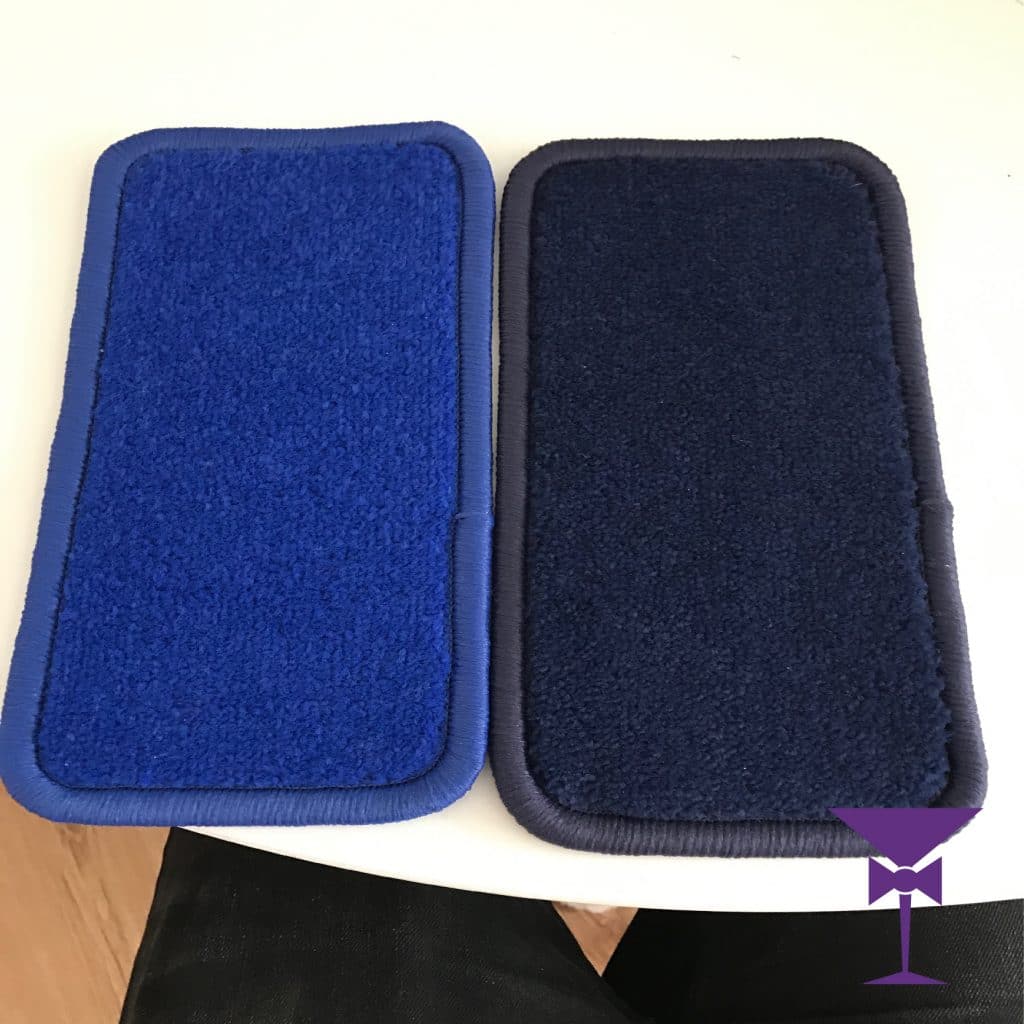 Blue Carpet Hire Packages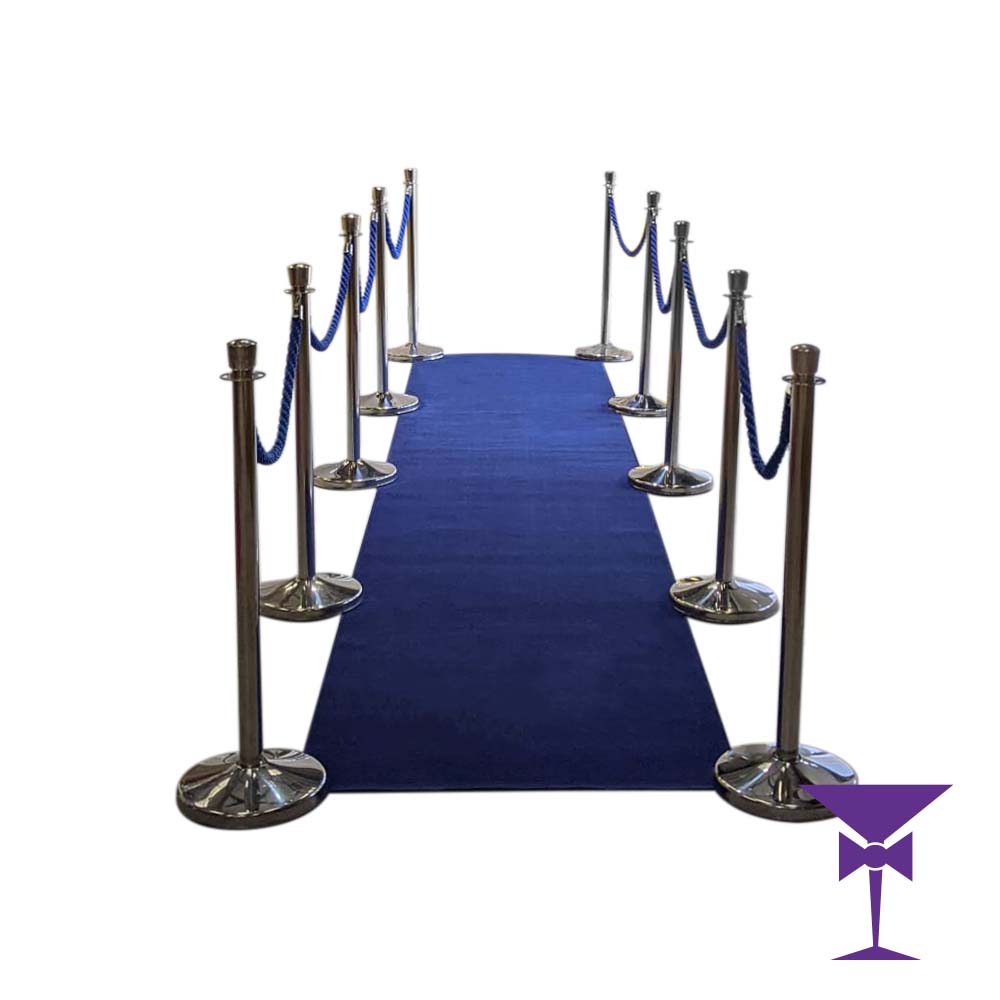 BLUE CARPET HIRE PACKAGE 1:
1 Metre x 5 Metre Luxury Royal/Navy Blue Carpet
10 x Stainless Steel Stanchion Posts (Styles May Vary)
8 x Blue Twist Braided Barrier Ropes (Other Colours Options Also Available)
Package price excluding delivery, installation & collection: £220+VAT
BLUE CARPET HIRE PACKAGE 2:
1.5 Metre x 10 Metre Luxury Royal/Navy Blue Carpet

18 x Stainless Steel Stanchion Posts (Styles May Vary)

16 x Blue Twist Braided Barrier Ropes (Other Colours Options Also Available)
Package price excluding delivery, installation & collection: £400+VAT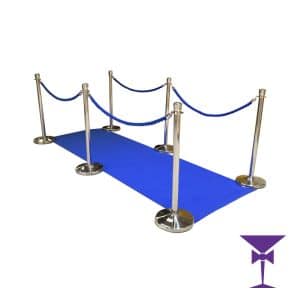 BLUE CARPET HIRE PACKAGE 3:
1 Metre x 3 Metre Luxury Dark Blue or Bright Blue Carpet

6 x Stainless Steel or Gold Stanchion Posts (Styles May Vary)

4 x Blue Twist Braided Barrier Ropes (Other Colours Options Also Available)
Package price excluding delivery, installation & collection: £200+VAT