Are
you looking Lighting Hire in Surrey to enhance the look of your event? Lighting is a simple, yet effective method of improving the aesthetics of a venue. Lighting has lots of purposes including:
Creating ambience with subtle venue uplighting, fairy lights or festoon lights

Providing atmosphere & effects to enhance a DJ set or musical act

Enhancing a party with disco and dance floor lighting

Match colour schemes & brand colours to your wedding or event
Daniel Lay Event Services provide advice on picking the best lights for your event. We advise on which lights are most suited to your requirements and the quantity you will need.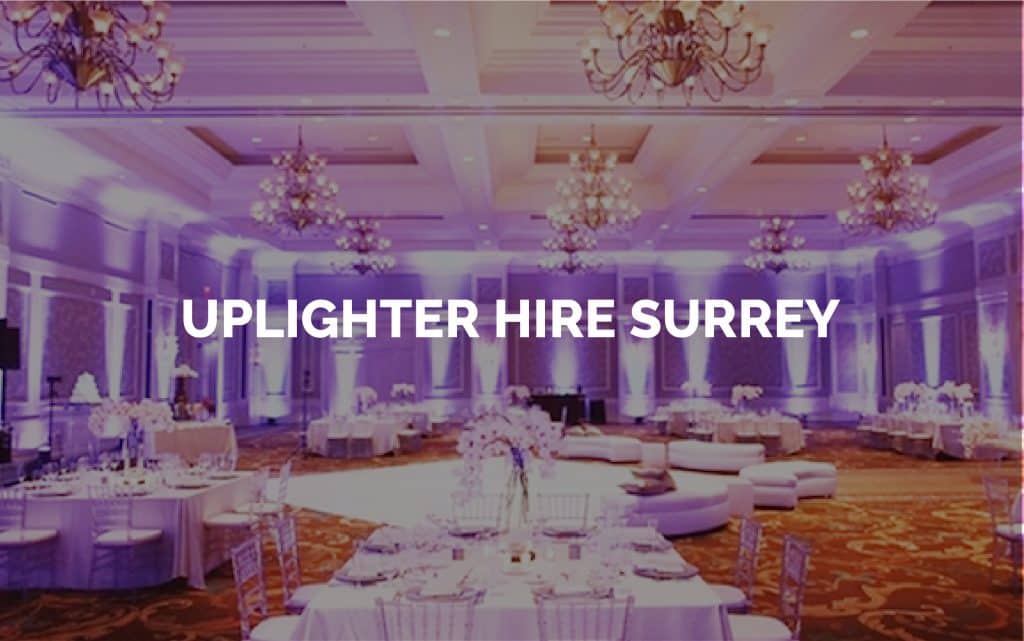 A great way to change the look of the room. We place uplights around your venue to enhance key features and surfaces. We stock wired or wireless battery uplighters.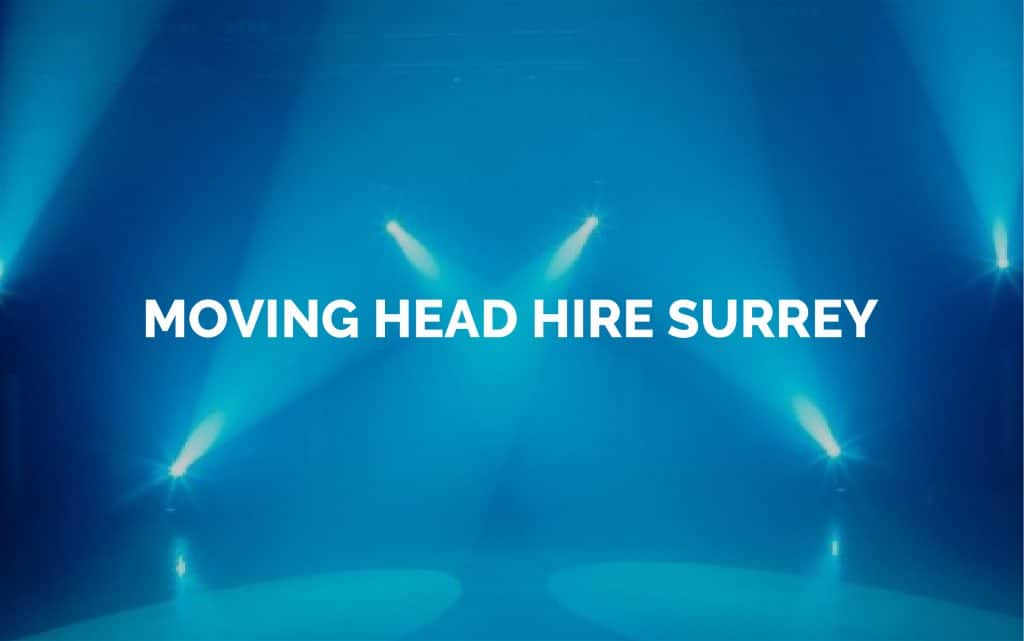 These lights move and project coloured patterns for a professional effect. We have compact or larger white & black moving heads lights available.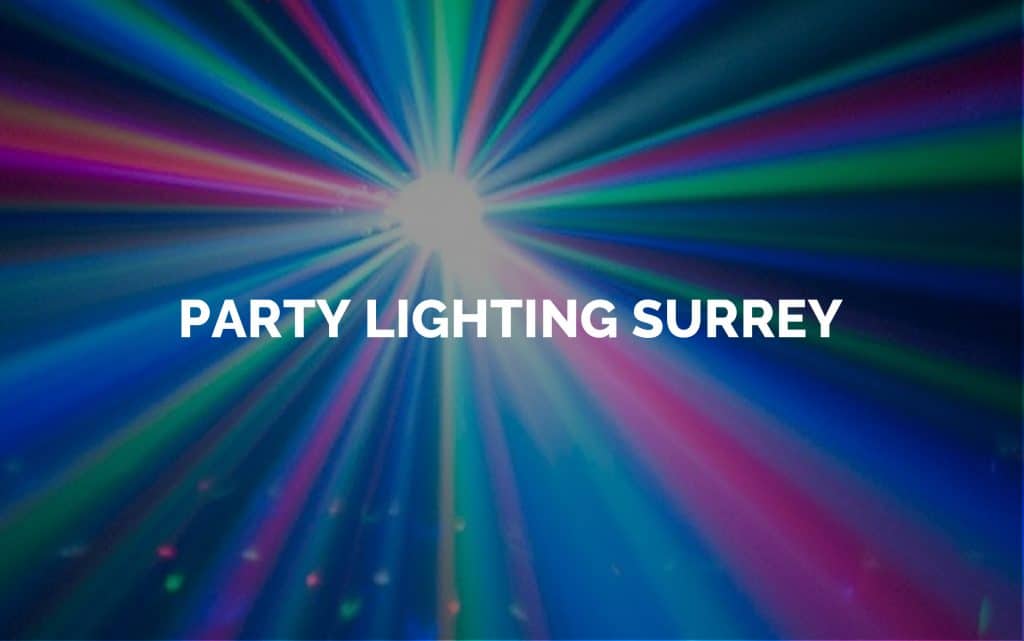 Pre-made lighting packages in Surrey which offer fantastic value for money. Our sound activated lights will flash in time with your music, producing a professional party effect.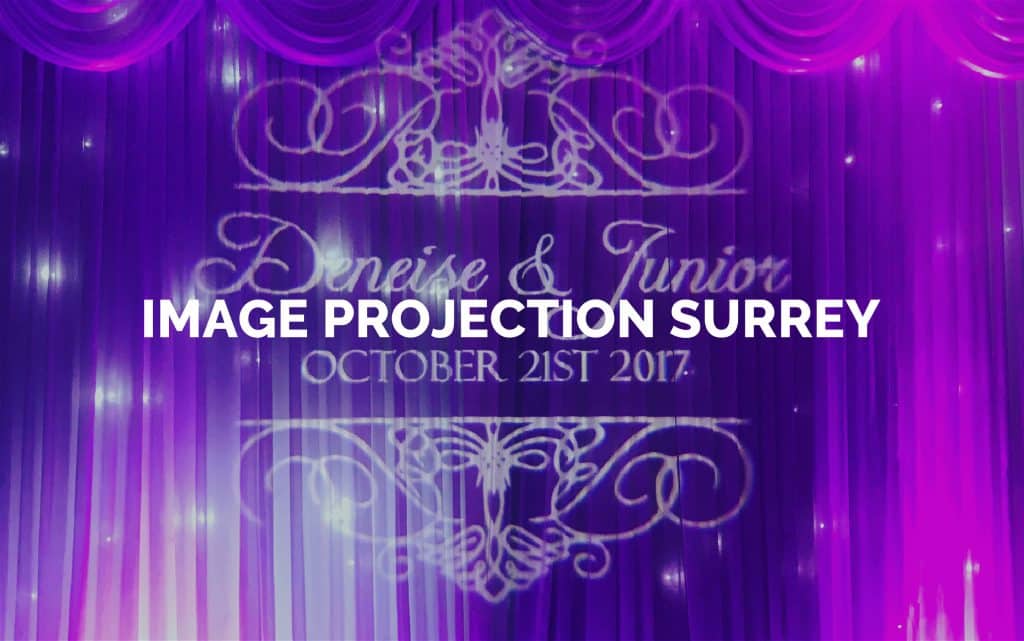 Venue uplighting is a great way to change the look a room. We place uplights around your venue to enhance key features and surfaces. We stock wired or wireless uplighters for indoor & outdoor use.
These warm white lights can attach to a marquee, structure or festoon poles. Festoon lighting in Surrey is not only useful for lighting a space but also for adding a festival touch.
Stage Spot Lighting
Spot lighting is a great way to light a conference speaker or to highlight an item from height. We stock ETC Source four profiles, plus par can lighting in Surrey. 
LED Candles
We offer LED candles which are completely safe to use indoors. These candles can are available with glass lanterns, mirror plates or on their own.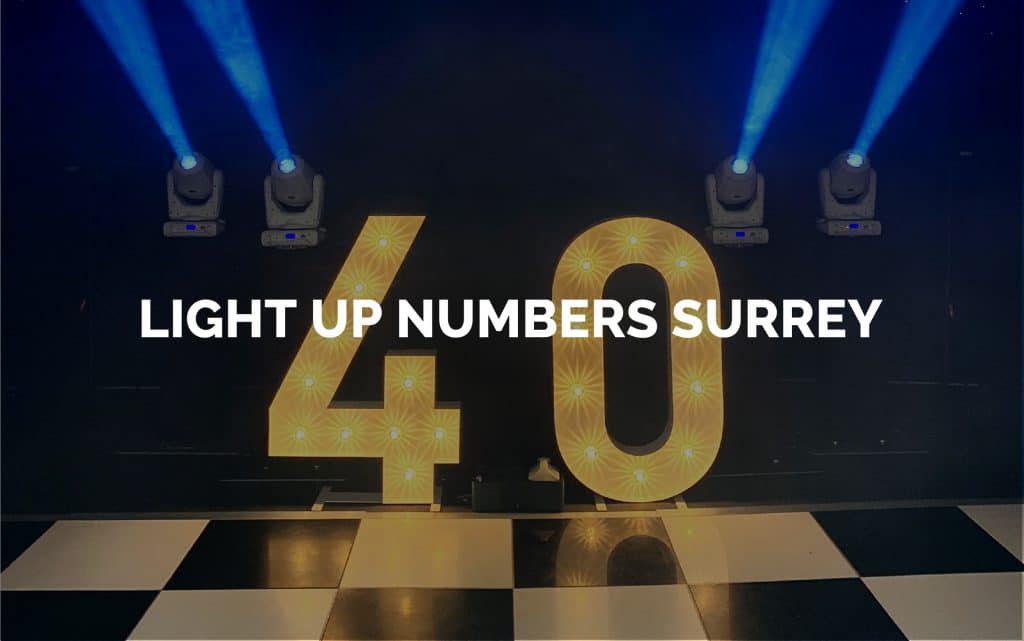 Luxury high gloss 4ft numbers with circus style turbo bulbs in warm white. These giant number create a focal point at your party or event.
Areas Covered in Surrey:
We cover local areas such as Oxted, Lingfield, Leatherhead, Reigate, Oxshott & Esher. We also deliver to Woking, Dorking, Guildford, Staines, Farnham & Banstead. No matter where your event is happening in Surrey, we can help! We offer a personal delivery service and can install any lighting in Surrey to take the stress away.
When planning an event you should consider colour choices in the planning process. You need to think about the lighting colours you choose. Corporate events usually want to stay on brand which means setting lighting to match. You should always think about how your guests are feeling. If you set the right mood in the event space this will enhance your guests experience.
Think about the setting of the event. A dinner party with dimmed lighting will create a calmer evening atmosphere. If guests relax they will let their hair down. A lunch event or sunny wedding breakfast might prefer warm white and pink shades. This can aid conversation and keep guests alert.
Every event is unique and we make sure that each one looks stunning. As an example red and white lighting often works well for a casino themed party. Gatsby & 1920's events look great with Amber lighting which ties in to the theme. We also use props and furniture which is in keeping with the lighting and themes.
Whilst lighting is one element of the event, it is a key factor to consider in the planning process. Individual lighting themes and colours are vital.
Our ETC profile lamps create a sharp image for branding or a logo, when used with stencils known as gobos. We also use these lights for lighting up/spotlighting members of a band or speakers.