PARTY STAFF & EVENT STAFF SUSSEX
Do you need staff for your wedding, private party or event? Do you want to be with your guests rather than having to worry about the food or whether all your guests glasses are topped-up? Let us worry about the details, this will allow you to relax and enjoy the event without worrying that your guests are looked after. After all there's not much worse than having a party if you don't have the time to enjoy it!
We offer a variety of party and event staff for a many occasions in Sussex.
What types of staff do we offer?
Party & Wedding Bar Staff
Bar staff will take care of serving drinks to your guests and keeping the bar area clean, plus general drinks preparation. Our clients typically drinks themselves and we operate a free bar using our equipment. This saves you on drinks costs and cuts down queues at the bar. 
Our bartenders in Sussex are the perfect compliment to your event and are supplied in different levels of service:
General Bar Staff – To serve wine, beer, spirits & soft drinks
Cocktail Bartenders – Serve all of the above in addition to a pre-selected list of 4 cocktails. We advise on the ingredients you need in advance
Expert Cocktail Bartender – Can make any drink you wish (assuming you have provided the relevant ingredients to do so.) 
Flare Bartenders – To make expert cocktails and perform bar tricks (sufficient notice required for this service)
 We also have LED Bars available to serve your drink from here:
Should you need alcohol providing on a pre-purchased basis we can also help with this.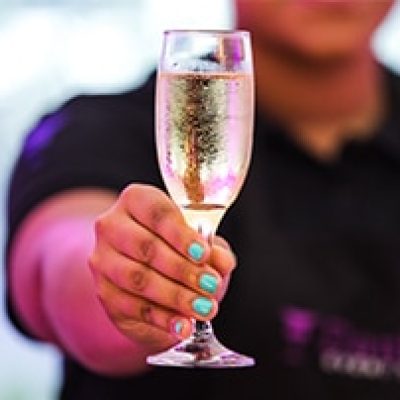 We offer discreet clean up staff to collect glasses, plates, cutlery and rubbish to ensure your event space remains spotless throughout.
This means you can relax and enjoy the event without having to worry about any mess. In addition we will ensure you won't have to spend time clearing down after the event has finished, after all there's nothing worse than spending countless hours the following day cleaning up!
Rubbish & recycling is put into your bins/bags and we can even take rubbish away for an additional charge.
We also offer a post event clean up service where we will clean your house or event space after the event has finished.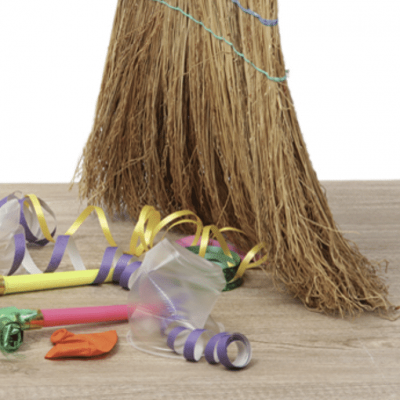 Serving/Greeting staff Sussex
Our serving and greeting staff will greet your guests at the entrance and take coats/jackets/bags to a designated cloak room or area of your choice at the request of your guests. They can also supply a welcome drink as guests arrive. In addition they can serve canapés, food and drinks to your guests.
When planning any event, security or door staff can be an important addition. We supply licensed SIA door staff throughout Sussex who will ensure the only guests who are allowed into your venue are the ones you invited. 
Security staff will also greet your guests with a smile and dress to suit the event, whether it be an 18th, 21st or a corporate event. No matter how big or small the event is, it is always beneficial to have professional door team to look after guests.
In addition to SIA door staff we also supply regular non SIA staff who can check guestlists, greet and show guests the way.
How many staff do you need:
We recommend a minimum of 3-4 party or event staff on rotation of various tasks throughout the evening for example preparing drinks and cleaning glasses, greeting guests/taking coats, serving food and clean-up of the event space.
We can provide an accurate guide to the suggested requirement for staff on request. As a guideline for general event staff we recommend 1 staff member per 15-20 guests. For example if you opt for 4 general event staff we would usually split them into two groups to undertake separate tasks throughout the event. (Such as clean up or serving/topping up of glasses e.t.c).
What factors can affect the amount of staff required:
This figure is only a rough guide and a correct estimation will depend on factors such as: The size of your event space, the amount of guests expected and most importantly the roles the staff will have for the evening. For example if you plan to have our staff preparing food such as canapés in addition to serving food, drinks and cleaning up may need more staff than if food is being prepared in advance and served/presented by an external caterer.
Any security staff required are excluded from this figure. For an accurate guide on how many staff we suggest for your event or how our staff can help your event please click here to get in touch with us on the form below
We have a vast selection of professional event staff who are available to hire in Sussex.
What areas do we cover in Sussex?
We supply party staff predominantly in East Grinstead, Crawley, Horsham, Brighton, Lewes & Uckfield. In addition to these areas we cover the whole of East Sussex and West Sussex for your party and event staff needs.
We cover all of Sussex. Take a look at some areas of coverage below:
East Grinstead
Crawley
Burgess Hill
Uckfield
Hastings
Wadhurst
Heathfield
Haywards Heath
Brighton
Hove